Tom Kline and Jason Itkin: Philadelphia jury awards $175 million after deciding 83-year-old man got cancer from Roundup weed killer
The Philadelphia Inquirer by Robert Moran, Oct. 27, 2023
Ernest Caranci developed non-Hodgkin's lymphoma after years of using Roundup, his lawyers said.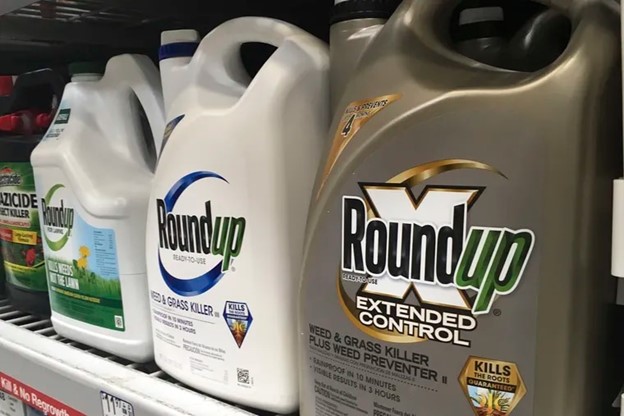 File photo of Roundup weed killer on store shelves. Haven Daley / AP
A Philadelphia Common Pleas Court jury on Friday delivered a $175 million verdict against the maker of Roundup weed killer, finding in favor of an 83-year-old city man who alleged the herbicide gave him cancer.
The verdict for Ernest Caranci came at the end of a three-week trial over whether glyphosate, the key ingredient in Roundup, and another chemical compound are carcinogenic. The verdict includes $150 million for punitive damages.
Monsanto developed glyphosate in the 1970s. Since then, Roundup has been sold in more than 160 countries and widely used in the United States. In 2018, Monsanto was purchased by Bayer, the German-based pharmaceutical and biotechology giant.
"We are pleased that Ernie Caranci got justice today. We believe that the jury's finding that Monsanto's conduct was outrageous is a harbinger of things to come in the Roundup litigation nationally," Tom Kline, of Kline & Specter, PC, in Philadelphia, and Jason Itkin, of Houston-based Arnold & Itkin, colead counsel for the plaintiff, said in a joint statement.
Bayer, in an emailed statement, vowed to appeal.
"We respectfully disagree with the jury's divided verdict and are confident we can get this unfounded verdict overturned and the excessive damage awards reduced through our appeal, given that there were significant and reversible legal and evidentiary errors made during this trial," Bayer said.
"We have a winning record in the Roundup litigation — having won nine of the last eleven cases at trial — and have resolved the majority of claims filed in this litigation," Bayer said.
The lawyers for Caranci said he used more than 500 gallons of Roundup between 1989 and 2014 for lawn and garden use, two to three times a week, without protective equipment, which was never recommended by Monsanto. He developed non-Hodgkin's lymphoma. Caranci is currently undergoing treatment for the fourth recurrence of his cancer, according to his attorneys.
Roundup remains widely available for sale.
In 2020, the U.S. Environmental Protection Agency issued a finding that there were "no risks of concern to human health" when glyphosate is used in accordance with label instructions and that glyphosate "is unlikely to be a human carcinogen."
After some intervening legal challenges, the EPA said it still stood by its scientific findings, but the agency would "revisit and better explain its evaluation of the carcinogenic potential of glyphosate and to consider whether to do so for other aspects of its human health analysis."
Nonetheless, faced with an onslaught of lawsuits, Bayer announced in 2020 that it would pay as much as $10.9 billion to settle litigation over Roundup. The company said the Roundup settlement involved about 125,000 filed and unfiled claims.
Under the agreement, Bayer would make a payment of $8.8 billion to $9.6 billion to resolve then-current litigation, and $1.25 billion to address potential future litigation.
https://www.inquirer.com/news/philadelphia/roundup-weed-killer-cancer-claim-philadelphia-verdict-20231027.html