Brian McKeen: Doctor accused of falsely diagnosing hundreds of kids with epilepsy loses medical license
Published on: 05/20/2020
WXYZ.com Detroit ABC News, by Heather Catallo, 5/20/20 https://www.wxyz.com/news/local-news/investigations/local-doc-accused-of-falsely-diagnosing-hundreds-of-kids-with-epilepsy-loses-medical-license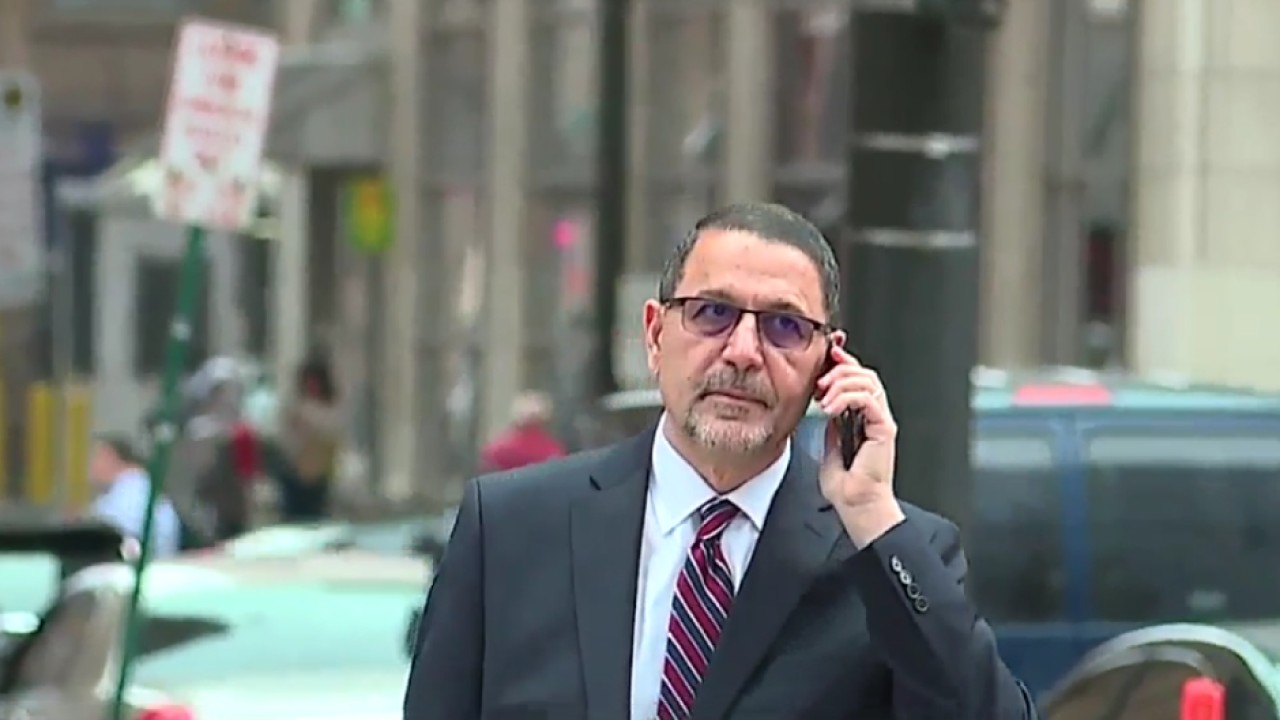 (WXYZ) — A doctor accused of falsely diagnosing hundreds of metro Detroit children with epilepsy will permanently surrender his medical license.
That means Dr. Yasser Awaad will never be able to practice medicine in Michigan again.
The Michigan Board of Medicine Disciplinary Subcommittee voted unanimously Wednesday morning to accept the settlement and consent order reached with Awaad and the Attorney General.
Awaad will also have to pay a $5,000 fine. The permanent surrender of the medical license will officially take effect in 30 days.
Last year, the 7 Investigators exposed how Awaad was facing 267 lawsuits. Lawyers say hundreds of kids were forced to endure grueling medical tests multiple times, including forcing kids to stay awake all night so they could be sleep deprived. But they never actually needed them.
Mariah Martinez was just 9 years old when she said she was referred to Awaad for headaches. At the time, he worked for Oakwood Healthcare, which is now owned by Beaumont.
Martinez said she was surprised when Awaad diagnosed her with epilepsy, since she had never had a seizure. It wasn't until Awaad suddenly left his practice four years later and she saw a new doctor that Martinez says she found out she never had epilepsy.
"I feel like it shouldn't be this hard to go see a doctor," Martinez said. "Shouldn't be this hard to get up in the morning."
A jury awarded Martinez $3 million last June. Another jury awarded Claire Linzell $2.77 million last October.
"As a pediatric neurologist Yasser Awaad was entrusted with the health and welfare of his patients. Awaad abused that trust and victimized hundreds of children over an eight-year period by systematically misdiagnosing them with epilepsy.
"It is particularly appalling that he harmed so many innocent children so that he could enrich himself. It is unfathomable that he is not prison," said Brian McKeen, a medical malpractice lawyer who is suing Awaad.
McKeen also released the following statement:
Brian McKeen, managing partner of McKeen & Associates, which represents the victims, has released this statement regarding today's events:
"Yasser Awaad betrayed the trust his patients and their families placed in him. To satisfy his lust for money he preyed upon hundreds of innocent children by falsely claiming that they had epilepsy when he knew that they did not. He abused these children and their families and subjected them to years of unnecessary emotional distress and harmful medications.
Knowing that his actions are indefensible he has cowered and chosen to surrender his license rather than face the sanctions he so justly deserves. While it is gratifying to know that he will never again be in a position to victimize any other Michigan families under the guise of
"medical treatment," it is disappointing that to date Dr Awaad has not been subjected to criminal prosecution. On behalf of his hundreds of victims we sincerely hope that state and federal authorities will finally take action against Awaad.
Awaad enriched himself through a scheme of misdiagnosing epilepsy to convince patients to return to him for "treatment," performing unnecessary tests at frequent intervals and billing for test analysis he never even performed. This scheme cost families, insurance companies and taxpayers millions of dollars in the process. For those actions he needs to be held accountable in the criminal justice system.
After six weeks of trial, two Wayne County juries have now found that Awaad committed medical malpractice and caused unnecessary harms and losses. Sadly there are approximately 270 more victims who still await justice in the civil system.
Awaad and his former employer Oakwood Hospital, now part of Beaumont Health, inexplicably refuse to accept responsibility for their actions. Will they finally do the right thing and accept responsibility or will they burden our court system with another 270 jury trials?
Regardless of their decision justice must prevail."
The 7 Investigators have reached out to Beaumont Health System for comment on the Board of Medicine's decision. We have not heard back yet.